"2500+ successful testimonials from 3 years of mentoring individuals & helping create financial freedom. Many of our members make 10-25k+ a month, using just their phone, laptop & a WIFI connection. This is a proven to work strategy."
​
*Please note that this is not a get rich quick scheme or an overnight. success. We build long term REAL businesses.
Hi, I am Ryan, dad of 3 & I have been in the e-Commerce space for over 7 years now, previously I was a chef for 9 years working 70+ hours a week just to get by. Enough was enough & I eventually took the leap online.
​
7 years later...
​
I have completely changed my life and mindset for the better along with helping thousands of other individuals along the way who also want more out of life.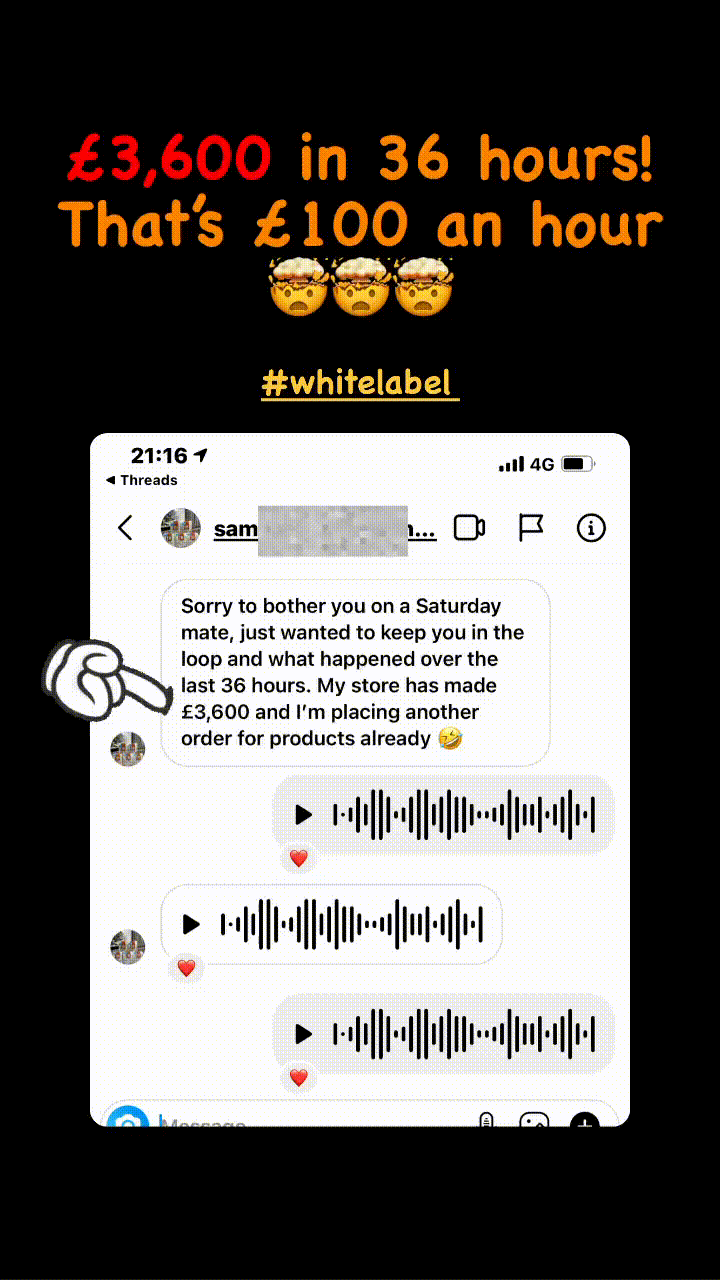 No experience needed:
​
This is a perfect opportunity for anyone that wants to build a long term online business with zero experience. It's very low start-up fees and low-end maintenance costs. You build a brand and develop skills. It's simple, easy and it works. Longevity is the KEY focus for me & my team.